Food
What is Yelo cafe?
CAFE AND BAR yelo, famous for their array of shaved ice flavors in Roppongi will be setting up a café in Tokyo Mystery Circus.
Based on the concept of "food meets entertainment", yelo CAFE will be offering a special menu that has hints of "mysteries" in it, and can only be enjoyed in TOKYO MYSTERY CIRCUS.
The original menu includes a house special hot dog, shaved ice, and even some hidden puzzles for visitors to tease their brains.
Original Collaboration Menu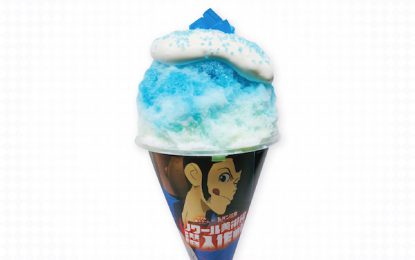 Noir Museum "Phantom Jewel" Shaved Ice
A rare blue raspberry-flavored shaved ice that is based on the Noir Museum's hidden "Phantom Jewel".
¥800(+tax)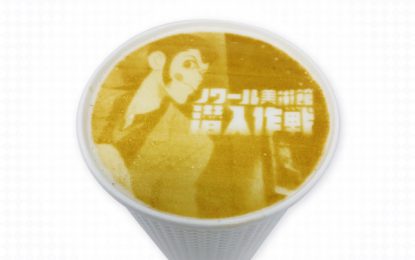 Caffè Latte Art ~Lupin the 3rd~
Why not enjoy a caffè latte with Lupin latte art to wind down in between your missions?
¥500(+tax)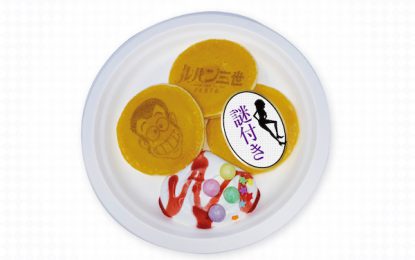 Challenge from Lupin Pancake (puzzle attached!)
A pancake with Lupin's mark printed on it, topped with whipped cream made with authentic Italian mascarpone cheese.
*Comes with a puzzle card (only in Japanese)
¥882(+tax)
Hot Dogs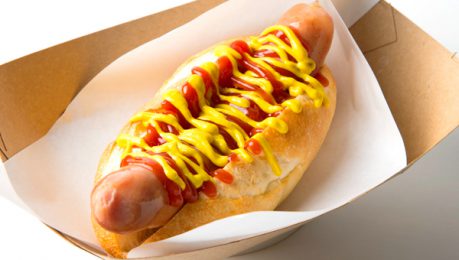 Hot Dog
Juicy coarse-grained sausage filled with natural flavor in a freshly baked fragrant wheat bun. An ultimate classic.
¥600(+tax)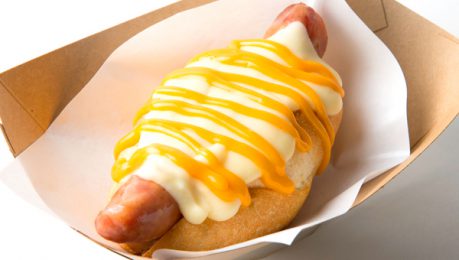 White Cheese Dog
White cheese sauce x Cheddar cheese sauce. A luxurious double cheese topping.
¥728(+tax)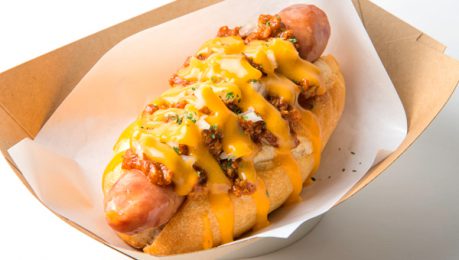 Chilli Cheese Dog
Homemade chilli sauce with cheddar cheese sauce. A match made in heaven for the ultimate hearty hot dog.
¥728(+tax)
Fresh Dog
The sweetness of fresh onions and sourness of pickles is a perfect match with the juicy sausage.
¥637(+tax)
Cheese Dog
Topped with a specialty cheese sauce made from melty cheddar cheese.
¥655(+tax)
Chilli Dog
A mildly spicy homemade chilli sauce filled with goodness that tastes like rich meat sauce.
¥682(+tax)
Pancakes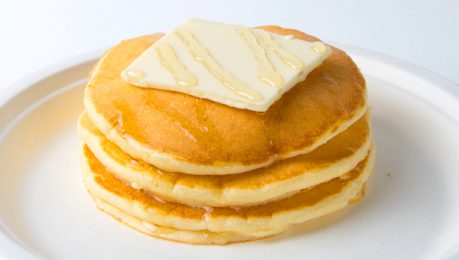 Honey & Butter Pancake
A simple but deeply flavorful match of fluffy pancakes and sweet honey butter.
¥682(+tax)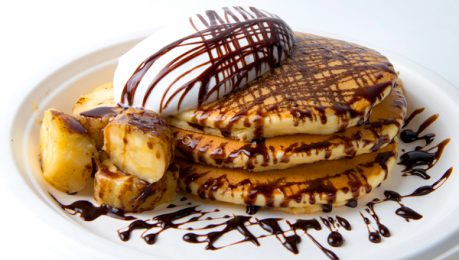 Chocolate Banna Cream Pancake
A perfect blend of chocolate and whipped cream, with added sweetness from cooked bananas.
¥782(+tax)
Sunny-Side Up Egg & Bacon Cheese Pancake
A runny sunny-side up egg and crispy bacon covered in cheese. Just like a hearty breakfast.
¥782(+tax)
French Toast Pancake with Milk
French toast style pancakes. Crispy outsides with rich milk filling inside. Served with ice cream.
¥782(+tax)
Sides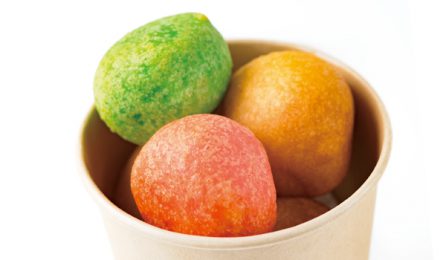 Cheese Balls
Bite into colorful balls filled with melty cheese!
¥364(+tax)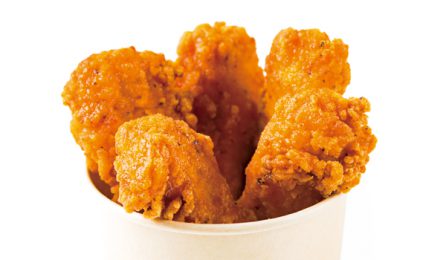 Chicken Sticks
Crisp and juicy! Just perfect for a snack.
¥364(+tax)
Frankfurt Sausage
Crisp then chewy. Sink your teeth into a deliciously grilled coarse-ground sausage.
¥364(+tax)
French Fries
Everyone's favorite – Hot and crispy french fries!
¥364(+tax)
Cheese Fries
French fries doused with cheese sauce.
¥419(+tax)
Chilli Fries
French fries paired with homemade chilli sauce.
¥446(+tax)
Chilli Cheese Fries
Fries, Chilli, and Cheese. A heavenly combination.
¥500(+tax)
Grilled Sausage
The most delicious sausage simple and grilled. Best paired with beer. We recommend the curry powder topping!
¥800(+tax)
Shave Ice & Ice Cream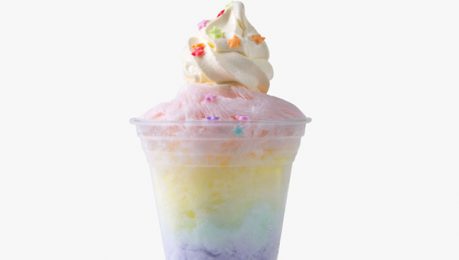 Unicorn
Rainbow colored shaved ice and ice cream for a horn sprayed with sparkles to create a magical dessert!
¥728(+tax)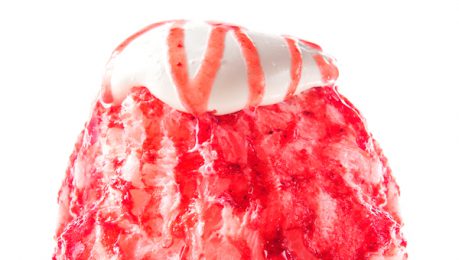 Strawberry Milk DX
Soft and fluffy whipped cream topped with mascarpone cheese.
¥864(+tax)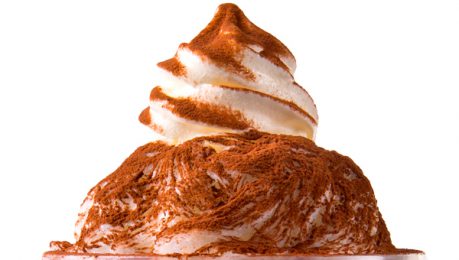 Tiramisu Soft
Shaved ice + soft serve ice cream. A combination hard to resist!
¥864(+tax)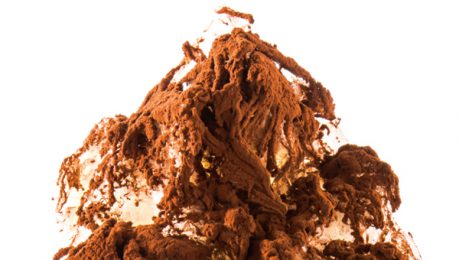 Tiramisu
The perfect shaved ice is completed using cocoa powder and mascarpone!
¥728(+tax) half ¥546(+tax)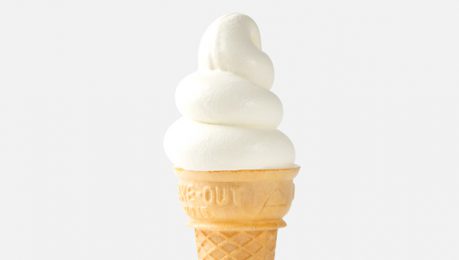 Soft Serve (Milk)
Soft serve ice cream made from rich Hokkaido milk.
¥455(+tax)
Strawberry Milk
A classic strawberry milk flavor. The sweet and sour taste of strawberry perfectly blended with yelo CAFE's speciality milk.
¥728(+tax) half ¥546(+tax)
Mango Milk
The classic manga syrup flavor tastes different when mixed with yelo CAFE's specialty milk!
¥728(+tax) half ¥546(+tax)
Matcha Milk
Matcha from Rishouen Tea Company in Kyoto. A bitter fragrance lingers within the sweetness to entertain the palate.
¥728(+tax) half ¥546(+tax)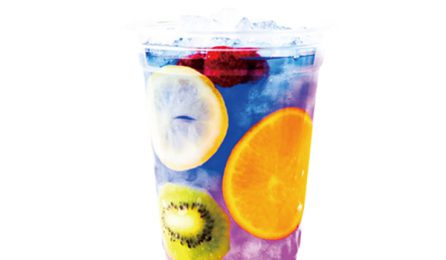 Fruits Pea Tea
A mysterious herb tea that changes color when stirred.
¥455(+tax)
Mystery Menu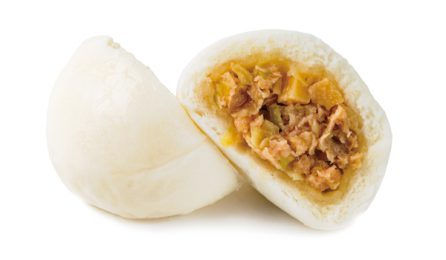 Puzz Bun (steamed pork bun)
Choose from four different puzzles to solve while you eat! A mini size steamed pork bun with a puzzle branded on it!
*Puzzles only in Japanese
¥364(+tax)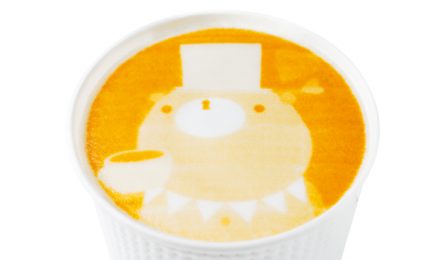 Puzz Latte
Fancy a cup of puzzle? A random puzzle will come with your cup of coffee as latte art.
*Picture shown is "Kumakey Latte Art"
¥400(+tax)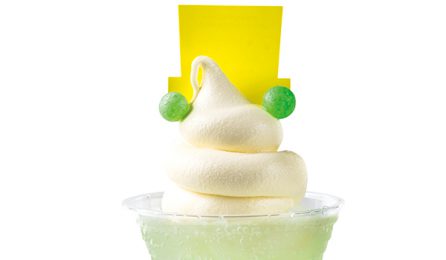 Kumakey Drink
Besides taking form as shaved ice, Ringmaster Kumakey now also comes as a kiwi float, topped with a puzzle on the hat!
¥546(+tax)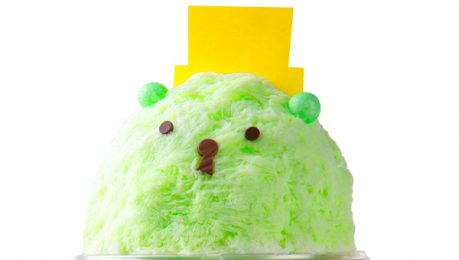 Kumakey (Secret flavor/Puzzle included)
A puzzle is hidden in the hat of our beloved TMC leader, Kumakey. Look forward to the secret flavored syrup as well!
¥800(+tax)