Topics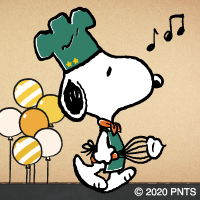 2nd Edition of 'SCRAP×SNOOPY Puzzle Game Project' Merchandise on February 26, 2020
The 2nd Edition of 'SCRAP×SNOOPY Puzzle Game Project' starts on 26 Feb 2020 (Wed) at TOKYO MYSTERY CIRCUS.
Refer to the details below on how to purchase the merchandise, and carefully read the instructions upon visiting Tokyo Mystery Circus.
How to buy the merchandise sold on Wednesday 26 Feb 2020.
■ Venue: Opens 11:30am
■ Merchandise can be purchased when the venue opens at TOKYO MYSTERY CIRCUS 1F, GOODS SHOP
■ Please note that you can only purchase maximum of 3 units per item per person.
Important Notice
*Please refrain lining up in front and to not sit on the ground around or in front of the venue.
*Please follow the staffs' instruction before and after the venue opens.
*We will kindly ask any those who do not follow our instructions to leave the venue.
*Those without game tickets can purchase the merchandise as well.
For more information, including limited edition original merchandise, check out the official website:
http://mysterycircus.jp/snoopy/en